3,2,1…Superheroes and heroines assemble! Camp Bestival have revealed the second wave of interstellar headliners completing the line-up at the UK's much loved biggest and best family festival in Lulworth Castle from the 25th – 28th July 2019.
Nile Rodgers & Chic will be bringing the good times as the Saturday night headliner, whilst BBC Radio 1 legend Annie Mac will take to the decks as the Sunday night, ending Camp Bestival with some boogie-worthy dance beats. Not forgetting the youngsters, pop duo & YouTube sensations, Max & Harvey will also perform a live set and Q&A on the Castle Stage.
Camp Bestival curators Josie and Rob da Bank say: "We're really proud to unveil two of the world's biggest party starters in their own fields - Nile and Chic go back a long way with us and they're going to have everyone dancing at Lulworth Castle. BBC Radio 1's Annie Mac is one of the UK's best DJs, tastemakers and a mama to boot so we know she's going to press all the right buttons. Josie and I really do strive to make Camp Bestival not only the best family festival out there but also the ultimate way to kick off your summer holidays. This year we've got some whacking great headliners and loads of amazing family activities, we will be prioritising our teens to keep 'em happy with a new screen free area avoiding technology – The Wild Tribe. See you in the fields X"
The acts join the out-of-this-world line-up alongside Jess Glynne (Friday), The Human League (Friday), Sister Sledge, Sara Cox, Biq Shaq, Vengaboys, East 17 and many more, promising a weekender like no other. For the 90s kids, Spice Girl Melanie C, will bring the girl power with her mega mixtape.
Raving isn't just for adults, the kids can also get down and dance with a set from Big Fish Little Fish and more acts including Mr Tumble, Mister Makes & The Shapes and CBBC favourites Sam & Mark.
As well as mighty music and entertainment for all the family, Camp Bestival will bring more momentous magic with an array mouth-watering food offerings, exciting workshops and fun for the little ones, including Wild Tribe, a brand-new kid's area for 2019. Powered entirely by solar and alternative technology, the area will bring kids down to earth with screen-free activities such as bush craft, mud slides and drumming circles.
But that's not all, festi-goers should watch this space as more out-of-this-world acts, DJs and heroic entertainment will be revealed before the Camp Bestival crew are go! For more information and to stay in the loop of our latest announcements, please head to www.campbestival.net and our Facebook, Twitter and Instagram.
Just take a look at some of the photographs we took last year, if these don't make you want to spend your heard earned money on some tickets, I don't know what will!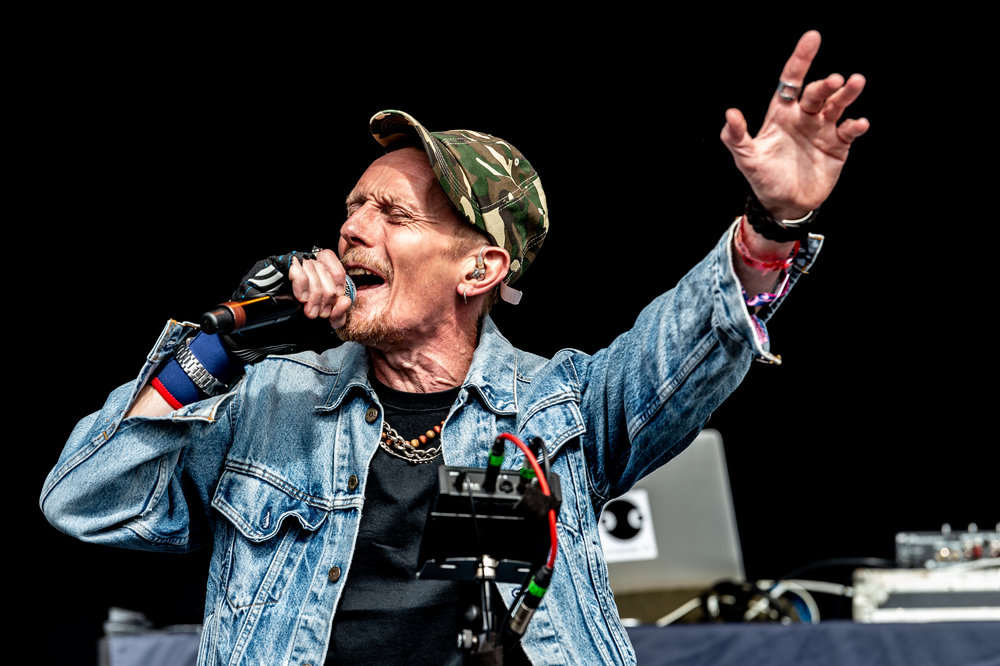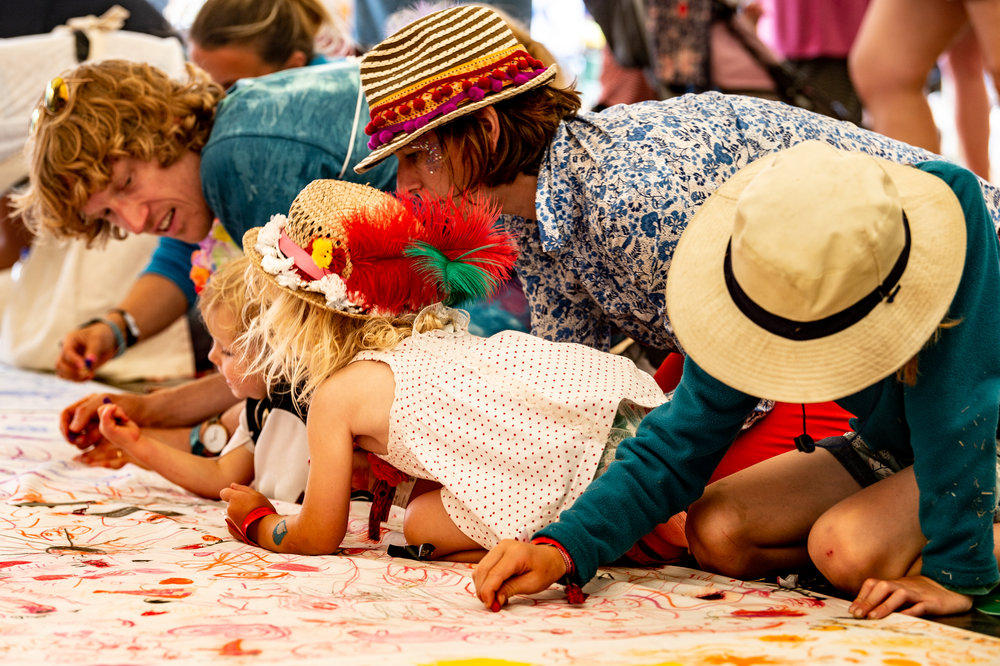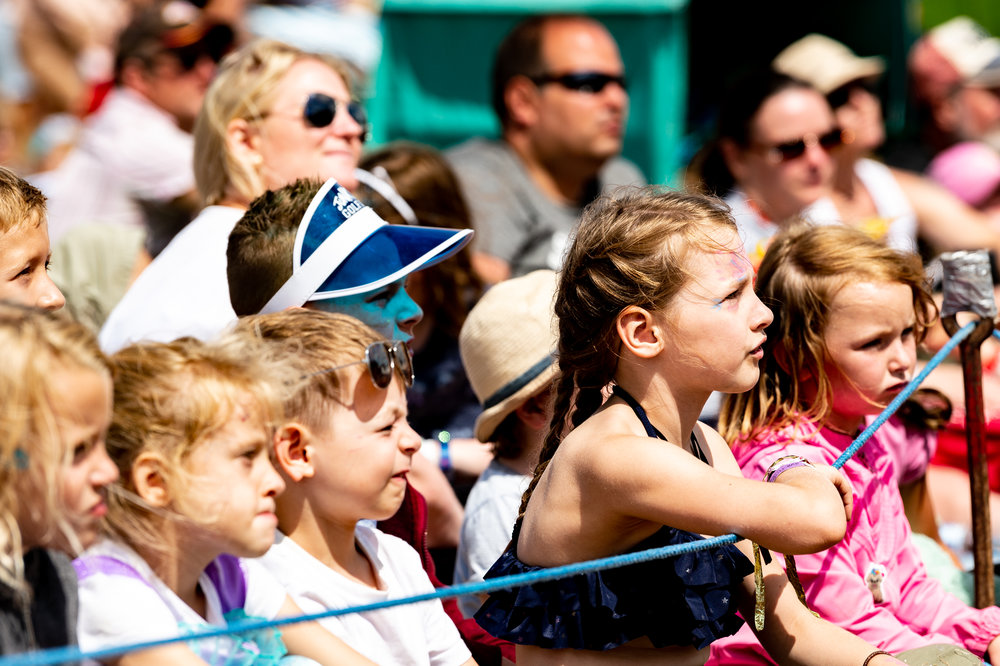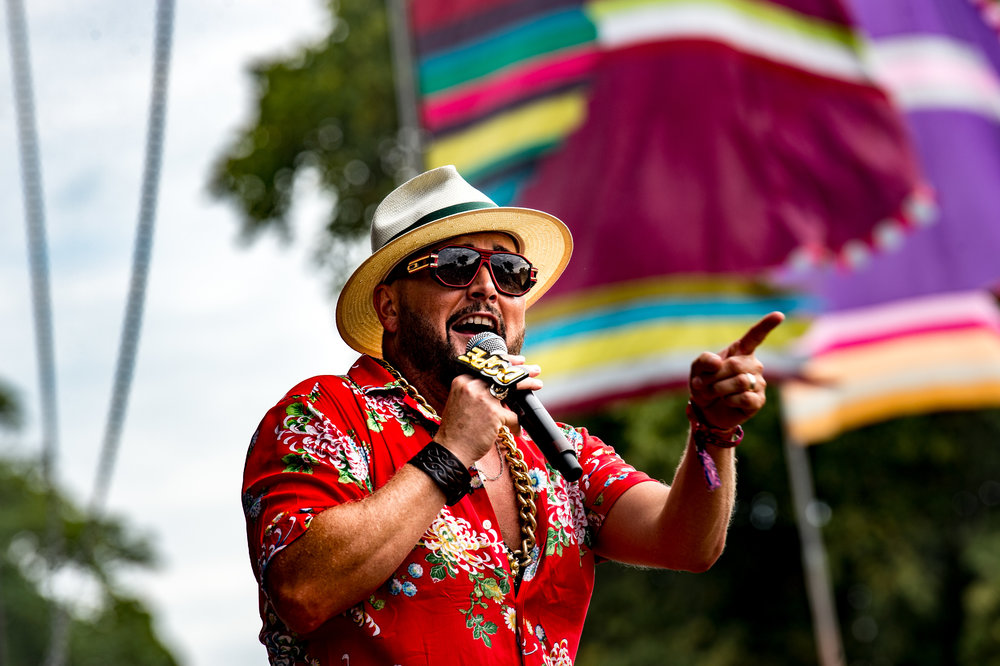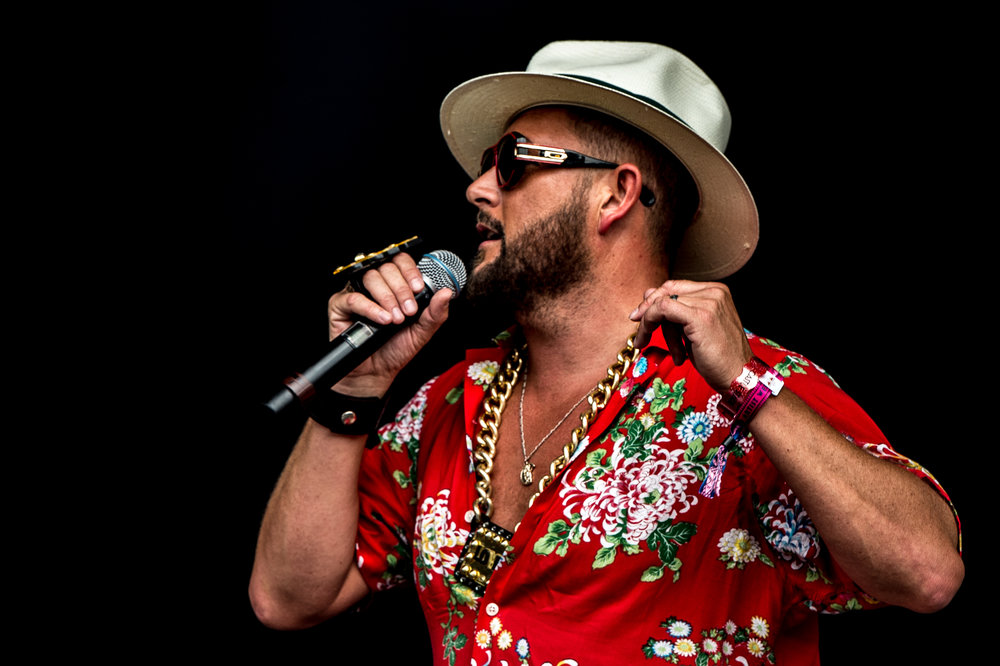 MORE MEGA MAIN STAGE ACTS: BIG TOP HEADLINERS & DJs: SISTER SLEDGE / THE WAILERS / BIG SHAQ / SARA COX / GOLDIE / VENGABOYS / ASH / DAVID RODIGAN / GREG WILSON / MELANIE C'S 90's MIXTAPE / RAK-SU / MORCHEEBA / RICK WITTER & PAUL BANKS (SHED SEVEN ACOUSTIC)
WITH MORE MUSIC FROM: GRANDMASTER FLASH / BLACK GRAPE / EARACHE TAKEOVER: NAPALM DEATH/ PHIL CAMPBELL AND THE BASTARD SONS / DIAMOND HEAD/ LAWNMOWER DETH / LEWIS CAPALDI / NINA NESBITT / EAST 17 / THE CUBAN BROTHERS / HOUSE GOSPEL CHOIR / THE CORRESPONDENTS GOLDIE LOOKIN CHAIN LEGENDS SET / MR MOTIVATOR / HOUSE GOSPEL CHOIR / BEANS ON TOAST / STANTON WARRIORS (LIVE) / ELVANA: ELVIS FRONTED NIRVANA / HENGE / FOUR OF DIAMONDS / JUNIOR JUNGLE / BROKEN BRASS ENSEMBLE / A GUY CALLED GERALD DJ YODA / A SKILLZ / VIC REEVES / UTAH SAINTS / CLINT BOON / DUB PISTOLS (DJ SET) / GHETTO FUNK ALLSTARS / ROB DA BANK / DR DJ / PURPLE RAVE (PRINCE TRIBUTE)
HOSTS MELANIE C / BIG SHAQ / SARA COX / SAM & MARK (CBBC/ GOLDIEROCKS) & MANY MORE ACTS TO BE ANNOUNCED SOON
FAMILY SHOWS & KIDS ENTERTAINMENT INCLUDING: MAX & HARVEY LIVE SET AND Q&A / BIG FISH LITTLE FISH / FATHER OF DAUGHTERS VS MOTHER OF DAUGHTERS / MISCHIEF AND MYSTERY IN MOOMINVILLE / MISTER MAKER & THE SHAPES / MR BLOOM AND HIS BAND / AARDMAN ANIMATIONS PRESENT: SHAUN THE SHEEP'S VEGETABLE ORCHESTRA, AARDMAN MODEL MAKING WORKSHOPS AND 30TH ANNIVERSARY OF WALLACE & GROMIT / CBEEBIES BEDTIME STORY TENT / MEET AND GREETS WITH WALLACE & GROMIT, PJ MASKS AND THE GRUFFALO / ROALD DAHL AND THE WURBLE GOBBLER / CIRQUE BIJOU / GORILLA CIRCUS / SLIME TENT/ SCIENCE TENT/ ART TOWN / SCOOTATHLON / FAMILY RAVES / SILENT DISCOS / WORLD'S BIGGEST BOUNCY CASTLE / BESTIVAL INFLATABLE CHURCH
COMEDY & WORDS: LITERARY INSTITUTE / SONIC YOUTH CLUB / THE PARENTING PROGRAMME / TEEN DEBATING SOCIETY
FOOD AND DRINKS: DJ BBQ'S WORLD OF MEATS AND BEATS / AVANT GARDE VEGAN / THE FEAST COLLECTIVE / ROB & JOSIE'S GIN FESTIVAL / DORSET FARMERS' MARKET / WOMEN'S INSTITUTE TEA TENT
WELLNESS AND FITNESS: CAMP BESTI TRIATHLON / SPIINBOX-SPINNING DISCOS / KIDS' CAMPSITE RUNS / SUPERHERO SPORTS DAY YOGA & MEDITATION / JURASSIC HIKES / BREATH WORKSHOPS
WILD TRIBE: THE BIG BURN / BUSHCRAFT AND WILD PLAY / SPINNEY HOLLOW / MUD SLIDES AND MUD KITCHEN DRUMMING CIRCLES / SWEAT LODGE / FIREPITS
Camp Bestival Ticket Info:
Camp Bestival 2019 will take place on July 25th - 28th. Advance tickets and Monthly Payment Plan are on sale now. Book Tickets here / 0844 888 0444
MONTHLY PAYMENT PLAN
The Camping Bestival 2019 Monthly Payment Plan is on sale now. Use our 7 month payment plan to spread the total cost of your tickets over seven monthly instalments. Book online via Ticketmaster online.
TICKET PRICES
Adult Weekend Ticket - £180*
Student Weekend Ticket - £175*
Age 13 to 17 Weekend Ticket - £114*
Age 10 to 12 Weekend Ticket - £90*
Age 5 to 9 Weekend Ticket - £31.50*
Age 4 & Under Weekend Ticket - £11*
Babes in Arms (1 & Under) - FREE (but ticket required)*
*All weekend tickets include access to the general campsites from Thursday to Monday
*Please refer to the Camp Bestival Ticket Terms & Conditions
Camping Plus and Backstage tickets are now also available to buy, here.
Car Parking - £20 in advance
Campervan Ticket (Field A) - £90 - please read Campervan T&Cs here before booking
Caravan / Trailer Tent Ticket (Field A) - £100 - please read Caravan / Trailer Tent T&Cs here before booking
Festival Programme Pack - £10 (reserve your festival programme pack to collect on site at the festival)